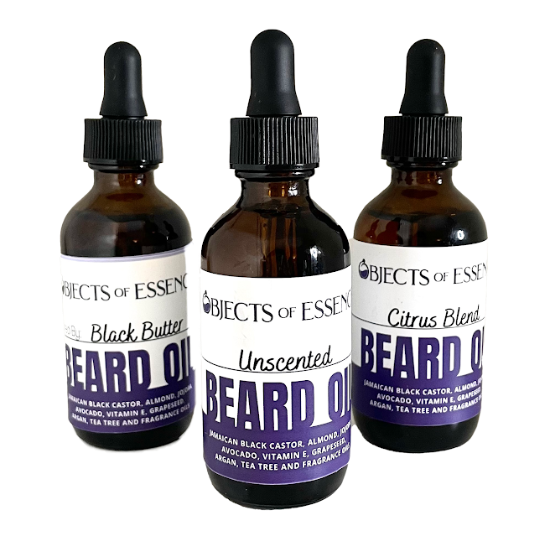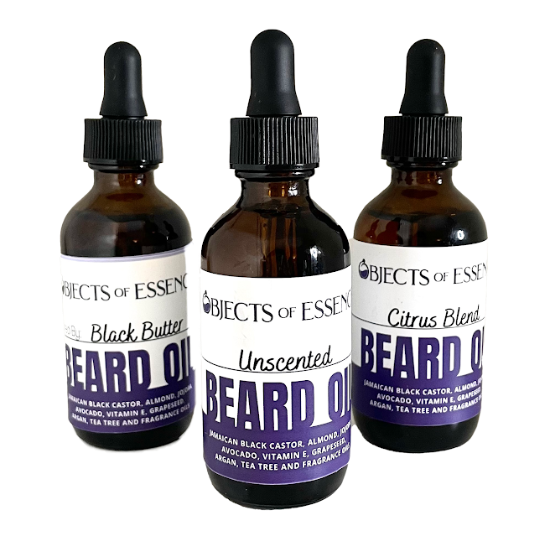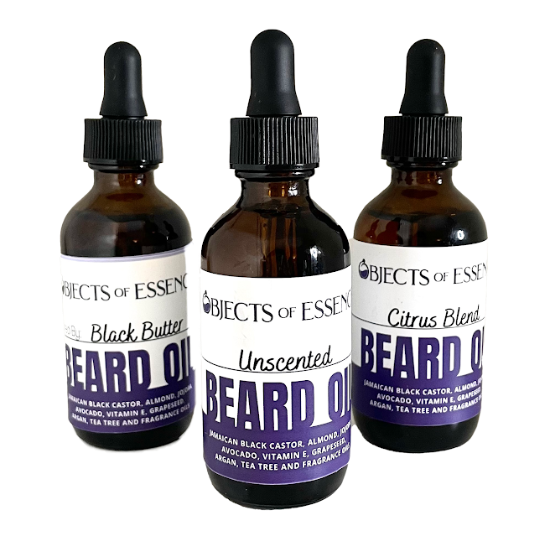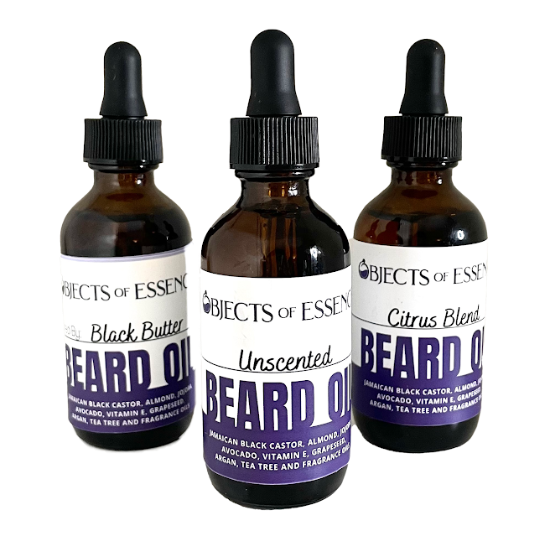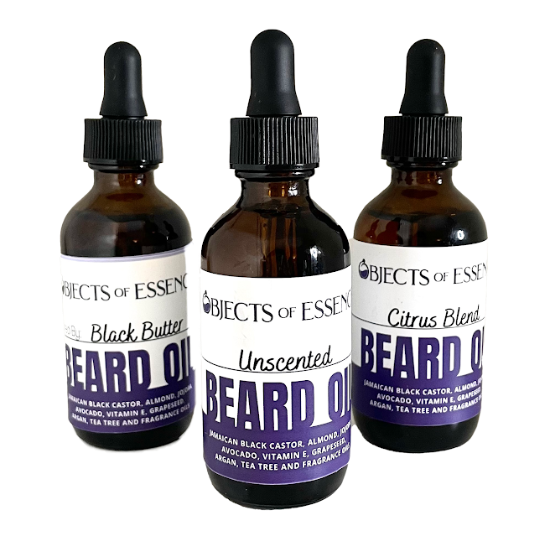 Promote healthy growth & shine! 
Our beard growth oil is hydrating to the skin and helps soften the beard.  Best applied after washing beard & face to lock in moisture and keep your beard fresh. 
Made with quality oils of jojoba, almond, Jamaican black castor, vitamin E, argan, avocado, tea tree and fragrance oil
2oz Amber Glass Dropper Bottle
"INSPIRED BY"
Fragrance Products
"INSPIRED BY"- Our body oils are only inspired by the fragrance names listed on our product labels. Objects of Essence LLC and its fragrance products are NOT affiliated with any of these designers, marks, brands or its owner in any manner. Please note that the fragrance oils used in our products are only a formulated interpretation with its own characteristic and quality. Thank you for shopping!